Valentine's DIY Oil Gifts and Intimacy Kit!
Happy February beautiful people! We made a quick click link of all our February gift suggestions here!
We ALSO made a FREE Valentine's Day gift set print out just for YOU!!! Perfect for sharing your oils with your friends, the kids friends at school, your customers, family, etc! Say I LOVE YOU with a personalized oil card, gift or DIY set! Check out the FREE download here!
Have you seen our Intimacy Kit !? Packed with sensual scents, fun gifts and Valentine delights it's sure to let that special someone how much you care! BETTER YET! Add this to your next class for the beneficial bonus of a timely intro to the Oil Life! – Check out our VIDEO on what it includes!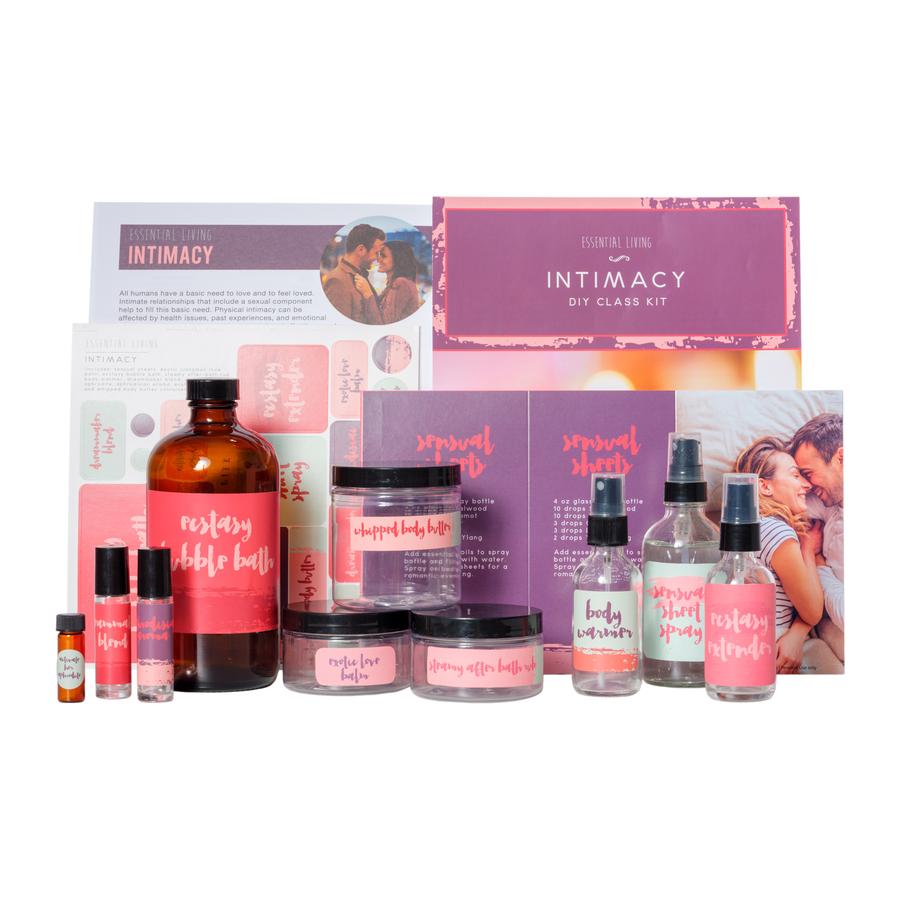 Exotic Cinnamon Love Balm | Ecstasy Bubble Bath | Steamy After-Bath Rub | Body Warmer | Dream-maker Blend | Activate Her Aphrodite | Aphrodisiac Aroma | Ecstasy Extender | Whipped Body Butter | Sensual Sheets
Kit Includes:
11 Waterproof Labels
10 Table Tent Recipe Cards
10 Intimacy Worksheets
Flyer with Instructions & Tips, Digital Evite Image
Not Included:
Essential Oils
The Essential Life Book
4oz Flass Spray Bottle
(2) 4oz Jar
16oz Bottle
(2) 10ml Roller Bottles
2oz Glass Bottle
1 Dram Vial
8oz Heavy Wall Jar
2oz Glass Bottle with Dropper
Dispensing Tools
Oils and Drops Needed:
Bergamot (61)
Black Pepper (3)
Cedarwood (30)
Cinnamon (11)
Clary Sage (25)
Frankincense (25)
Geranium (6)
Ginger (8)
Jasmine (3)
Juniper Berry (5)
Lavender (2)
Lemongrass (1)
Lime (3)
Patchouli (11)
Peppermint (1)
Roman Chamomile (15)
Rose (2)
Sandalwood (37)
Ylang Ylang (30)
These Kits are GREAT for friends, teachers, neighbors and sharing samples!!!
Want MORE Valentine gift ideas?! Check out our February Collection!
Download our FEBRUARY CALENDAR for inspiration, tips and tricks to get you through the month of LOVE!
Join us at our Emotional Health Workshop Feb 19th!! Register Now!
---