Spring Cleaning Green DIY Cleaners (bathroom)
Today we're focusing on bathrooms!! With how gross and germ-filled bathrooms can get, it's easy to wonder if a natural solution can actually work to get things clean!? With essential oils, natural cleaning can actually be even more effective! Anti-fungal, anti-bacterial and anti-microbial cleaning!
Click Here to be guided to our Cleaning Collection!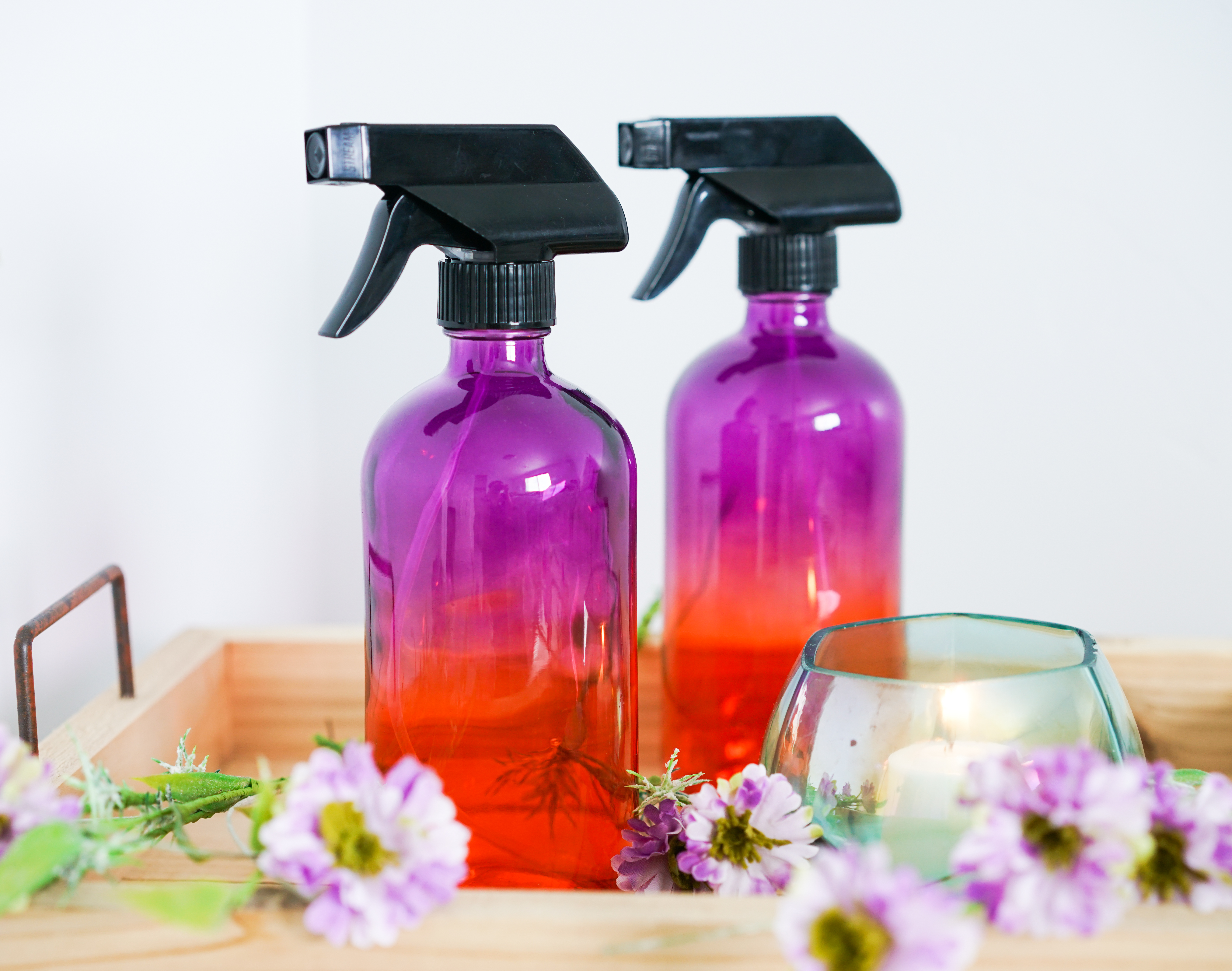 Our Ombre Spray Bottles will add a splash of color to your cleaning! Coming in 3 rad colors: Blue Lagoon, Passion Fruit or Tangerine Sunset ( featured above )!
Here are a few of our favorite essential oil cleaner recipes! Straight out of The Essential Life Book!
Disinfecting Toilet Bowl Cleaner
1/2 cup baking soda
1/4 cup white vinegar
10 drops melaleuca essential oil
Mix ingredients to dissolve baking soda. Add to toilet. Let sit for 5-15 minutes. Scrub with a toilet brush and flush!
Soap Scum Remover
2 cups hot water
1/4 – 1/2 cup borax
10 drops lemon essential oil
Add ingredients to a spray bottle and shake well. Spray surfaces and wipe dry. Store in cool place for up to two months.
Here's a helpful video about Cleaning Made Simple ! 
All recipes are from The Essential Life Book – buy your copy today so you can have all these recipes and others, for your entire home!!
Add these tear pads to your next class. Spread the Knowledge! Spread the Love!
We love you at Oil Life!
Sign up for our Cooking Workshop with Casey Hansen!
---