February is a brilliant time of year to melt in LOVE for YOURSELF as well as Your Special Someone! Can we get real for a moment though?! Who knows you've GOT TO align YOU before you can give your love away!? Emotional health is not only TOTALLY NORMAL, it's a necessary part of being HUMAN! Pampering yourself by addressing your emotional balance is the BEST WAY to ensure you're leading each day from a centered, focused and full space of peace and light! Here's a special video of positive vibrations regarding these tools, just for you!
The Emotional Healing with Essential Oils Book is a glorious way to tune IN and check OUT what's worth addressing!
The 7th Edition Emotions Book has Arrived and it's SO WONDERFUL!! Here are some of the things we LOVE about it! Oils for your Every Mood!
12 NEW essential oil descriptions
NEW essential oils released at the 2018 Dream dōTERRA Convention
Essential oils launched since September 2017
Market-specific and special-release essential oils available at limited times
UPDATED essential oil descriptions
At-a-glance suggested uses, emotions references & companion oils information
Expanded tools for emotional support
The Five Stages of Healing is a powerful message! Essential oils assist in healing the physical body, the heart, limiting beliefs, spiritual awareness/ connection and fulfilling our life's purpose!
Don't forget to pick up the Emotions Wheel as well!
The Essential Life Book is ALWAYS a SoLiD Go To for your every need!
DID YOU KNOW : The hypothalamus – the "control and command center" of the brain – converts mental thoughts and emotions into hundreds of different types of ligands, specifically neuropeptides. The emotions triggered by a perceived threat, for example, are powerful and initiate the release of specific messenger molecule chemicals which, as indicated above, attach to certain receptor sites of cells and affect cell function. What the hypothalamus "believe to be true" determines what the 'factory' produces, and chemical production ensues. Neuropeptides affect our chemistry, and our chemistry affects our biology. Bottom line: emotions trigger cell activity!! ( The Essential Life 5th Edition )
Have you seen our Intimacy Kit !? Packed with sensual scents, fun gifts and Valentine delights it's sure to let that special someone how much you care! BETTER YET! Add this to your next class for the beneficial bonus of a timely intro to the Oil Life! – Check out our VIDEO on what it includes!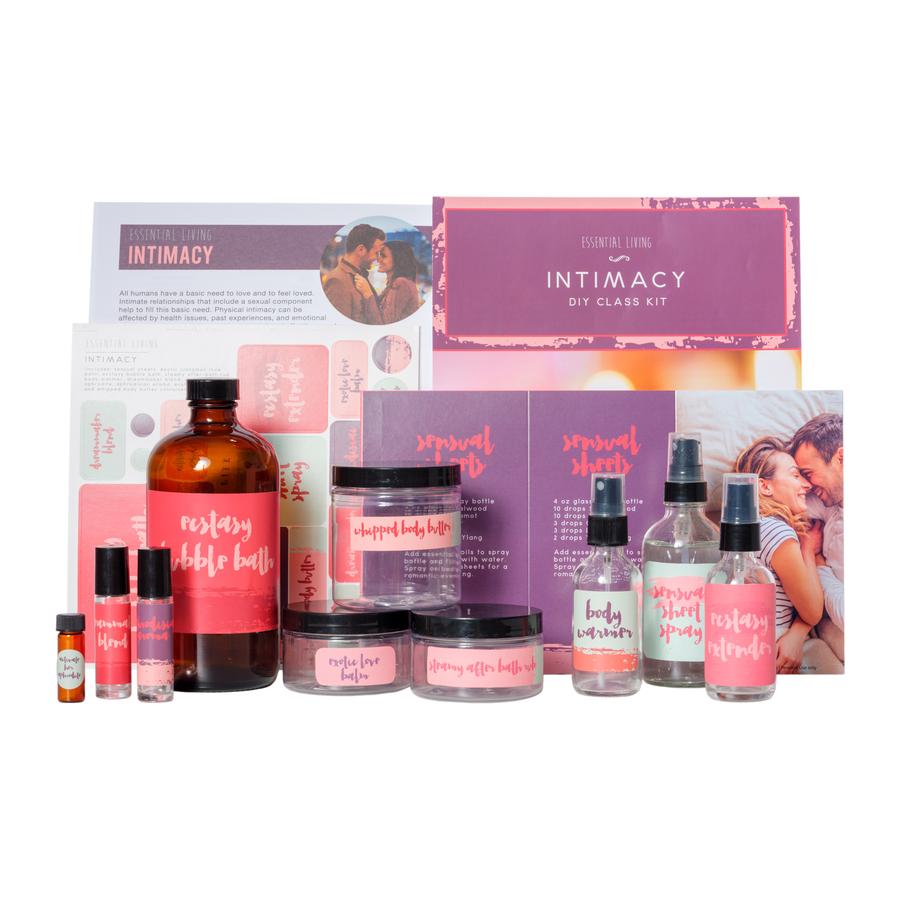 Need a LAST MINUTE VALENTINES DAY TREAT!? We made a FREE Valentine's Day gift set print out just for YOU!!! Perfect for sharing your oils with your friends, the kids friends at school, your customers, family, etc! Say I LOVE YOU with a personalized oil card, gift or DIY set! Check out the FREE download here!
Join us at our Emotional Health Workshop Feb 19th!!
Shed that emotional weight and pick up your mood for a successful 2019!!
Download our FEBRUARY CALENDAR for inspiration, tips and tricks to get you through the month of LOVE!
---