The Essential Life 9th Edition
Updated with 2023 Product
Love Oils? Us too! Find what you need here.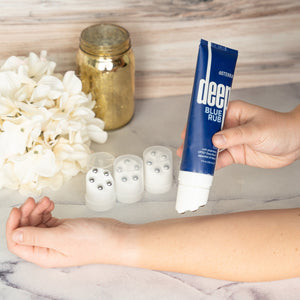 The Best way to get
Mess Free Relief
Use our Deep Blue Massage Roller Cap with one of your favorite doTERRA products: Deep Blue Rub.
Get it now
Oil Life is the BEST Source for Your Essential Oil Success.
Visit Us
At Convention
Join us at the Hyatt Regency, 2nd floor in Salt Lake Ballroom C for exclusive offerings and warm greetings!
FIND US
Answers at Your Fingertips
The Perfect Place to Find Solutions On-the-Go AND Create, Share and Save Your Favorite Essential Oil Recipes.
The newest innovation in health and wellness
Paired with the mobile app, the Besanna scanner helps you understand your body's unique state of wellness. Use code "oilLife" to get $26 off!